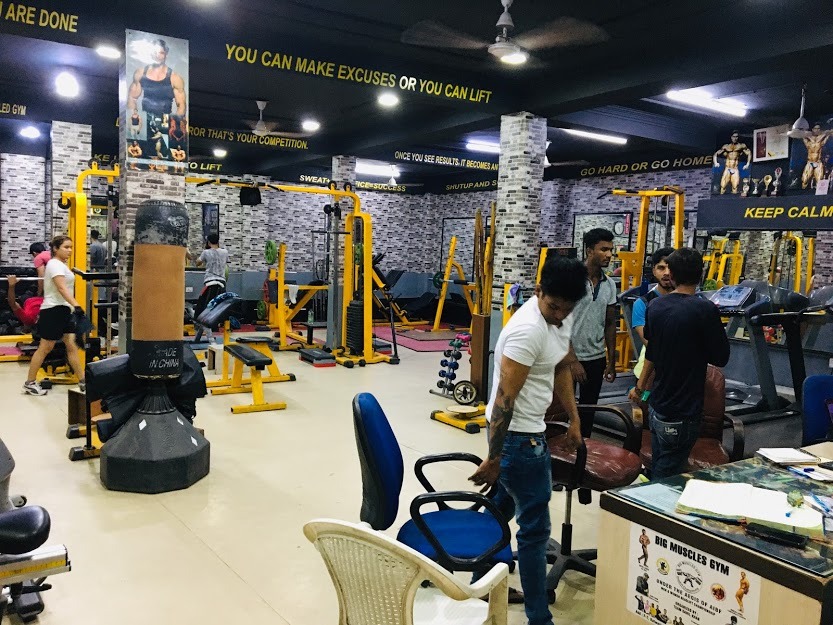 Iron Warriors the Gym: Best Gym in Malviya Nagar
Many of you would have search "best gym near me" on Google, and there is no doubt that a healthy lifestyle is necessary for both physical and mental works of everyday life. If you stay in Malviya Nagar or the nearby areas or can visit Malviya Nagar, then your search ends here.
Iron Warriors the Gym
Iron Warriors the Gym is the best gym in Panchsheel Vihar, Malviya Nagar, where you can get the full workout facility according to your requirements. Here are some of the special features of the gym, which can assist you in your healthy lifestyle.
If you are interested in bodybuilding, you can get step by step program for that purpose. The gym boasts of expert trainers, who provide you full assistance. Besides, you get complete guidance regarding your diet plans and the other aspects, which you need in your daily life.
Light Exercises for Staying Fit
If you just want the light exercises to stay fit then also this is the right place for you. With the help of these light exercises, you can be active in your daily life, get rid of obesity and weakness, and can keep your body fit.
Here, you get the modern equipment designed according to the latest scientific researches. If you exercise at home, you lack modern machines. But, at Iron Warriors the Gym, you are able to give shape to your body as you wish with the help of these machines.
Apart from exercises and equipment, a major thing you need is motivation. The right kind of motivation allows you to get the outcome you desire. At Iron Warriors the Gym, you feel motivated by the right atmosphere, plus the trainers help you in staying motivated all the time.
It is a unisex gym, which can be joined by both men and women. Here, men and women are trained according to their biological requirements.
To Sum Up
You will unquestionably get your desired health in Iron Warriors the Gym. You will not just get the modern facilities here, but you will get a menu of a healthy lifestyle for your entire lifetime.
Take a look our Video Link: